Product list
Contact us
NO 202 DONGDU WEST ROAD, LUOYANG TOWN, WUJIN, JIANGSU, CHINA


0086-519-88797900
0086-519-85265253


0086-519-88791198


leyuan@czleyuan.com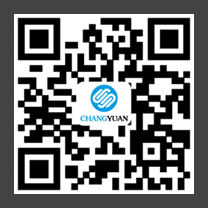 Company Profile
Current location£ºHome¡ªAbout us¡ªCompany Profile
CHANGZHOU LEYUAN METAL TUBE CO., LTD. was established in 1993, we have advanced production techniques and rich manufacturing experience in making all kinds of exhaust pipe, silencer, corrugated pipe, expansion joint and flexible pipe. We can design and develop the customized products for all needs.
Our company has already obtained the license of manufacture for special equipment, ISO9001 and IATF16949 quality management system certificate. Our products have achieved famous high quality product of JIANGSU, and GRAND AAA enterprise award for our high standard quality. We have already manufactured OEM products for customers from Europe, America, and South East Asia for many years, our product's quality always satisfied customer's requirements.
CHANGZHOU LEYUAN METAL TUBE CO., LTD.© Copyright 2017. All rights reserved.